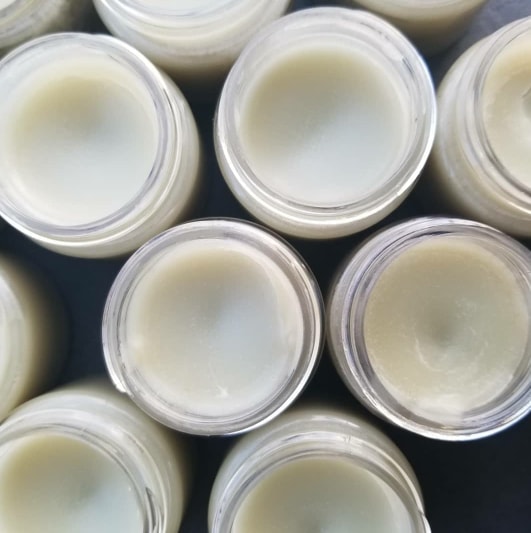 All Purpose Balm .5 oz
Shea-Mergencys' Shea-Kyoor All Purpose Balm is made with organic ingredients which provide optimal, fast-acting relief from burns, rashes, swollen areas, wounds, raised areas and painful- swollen boils, and any problematic area skin area your family may incur.
Detoxifying, Anti-Bacterial, Anti-Fungal, Moisturizing, Nourishing, & Scar Fading.
Shea-Kyoor All Purpose Balm is infused with a host of 12 or more of these skin heroes for your entire family: Cocoa Butter, Shea Butter, Hazelnut Oil, Rosehip Oil, Olive Oil, Green Tea Butter, Bentonite Clay, Rosemary Oil, Tangerine Oil, Acai Butter, Eucalyptus Oil, Geranium Oil, Tea tree Oil, Neem Oil, Aloe Vera Oil, and Jojoba Oil.
This balm is wonderful for skin challenged with inflammation, infection or swelling. Promotes progressive healing. Use daily for problematic areas.
Excellent balm for Post Bikini Wax! Decreases inflammation, pain, redness, infection, boils or ingrown hairs.
*Use for entire family*